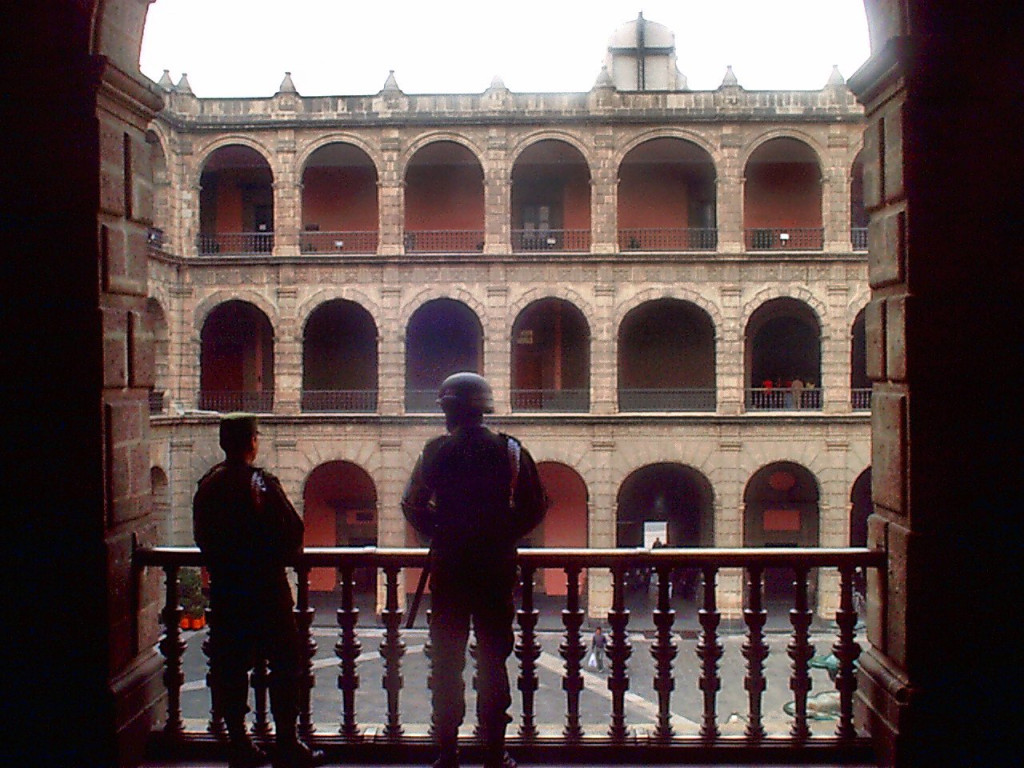 Date: January 2001
I was a little scared photographing these two guards at the National Palace in Mexico City, so I sneaked up very quietly and took the shot.
The National Palace is not only the capitol of Mexico, but also the location of a broad expanse of murals by Diego Rivera, husband of Frida Kahlo.
I used my second digital camera to take this shot — a Samsung Digimax 130.